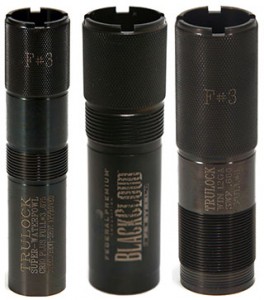 Trulock Choke prides itself in making an excellent line of high-quality choke tubes for most any shotgun. With waterfowl season almost here, let Trulock Chokes help you get ready for it with a stainless-steel choke tube for your shotgun
Right Click to Save Image
A wide variety of Trulock choke tubes are available in sizes designed to fit various brands of shotguns, including Benelli, Beretta, Mossberg, Remington, Winchester and others. Turn your skeet shotgun into a wing-shooting machine, or turn that turkey gun into a weapon for waterfowl – the possibilities are limitless. No need to have numerous shotguns for different activities; have one shotgun for them all with Trulock choke tubes. A variety of constriction and exit diameters are available.
Most waterfowl hunters know how their shotgun patterns, or at least they should. Using a Trulock choke tube will not only turn your favorite shotgun into a waterfowl gun, but also help you pattern more efficiently, whether you pass shoot or hunt over decoys. Trulock offers the Super Waterfowl choke tube just for this purpose, with an extended length for extreme range shooting. Continue reading