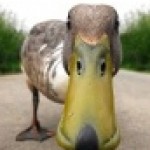 @CLICKSTER
active 3 years, 5 months ago
Tired still recouping from 10 days of hunting/traveling/haveing a freeking blast. Had a ball with Dave,Mark,Todd,Charlie,Lane,Ashcraft,Brett,Margo,and Chris. Our bird totals were 243 and i think my trigger finger is got carpal tunnel. Best hunting i think i have ever been on.
View
Favorite Forum Topics
This user has no favorite topics.