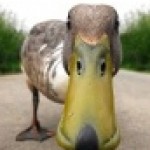 @CLICKSTER
active 1 week, 1 day ago
Tired still recouping from 10 days of hunting/traveling/haveing a freeking blast. Had a ball with Dave,Mark,Todd,Charlie,Lane,Ashcraft,Brett,Margo,and Chris. Our bird totals were 243 and i think my trigger finger is got carpal tunnel. Best hunting i think i have ever been on.
View
Please create an account to get started.
Access and posting of WFC hunting reports is now free to registered users. Login and share your reports today.
Weather Quick Links