January 9, 2014 in All Posts, News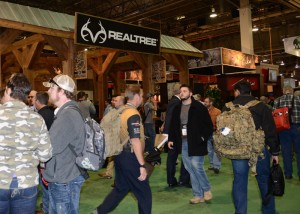 LAS VEGAS, Nev. — The 36th edition of the Shooting, Hunting and Outdoor Trade ShowTM (SHOT Show®) will take place January 14-17 at the Sands Expo and Convention Center. More than 60,000 industry professionals are expected to attend.
Owned and sponsored by the National Shooting Sports Foundation® (NSSF), the SHOT Show is the industry's most anticipated event of the year. The show provides a first look at new products and services used by target shooters, hunters, outdoorsmen and women and law enforcement professionals. The show also provides members of this multi-faceted industry an opportunity to network and attend educational seminars.
The SHOT Show is the largest trade show of its kind in the world; it is open to the trade only and not the public. Shooting sports enthusiasts will see the new products unveiled at the show on retailers' shelves during the year.
The $6 billion industry has seen record sales over the past several years fueled in part by the surging number of new gun owners. A recent study by NSSF showed one in five target shooters is a newcomer–that is, someone who has taken up the sport in the last five years. The same study showed that the industry's customer base has greatly expanded, with new target shooters being younger, female and urban-based. Continue reading "36th SHOT Show® Brings Together Industry Professionals" »