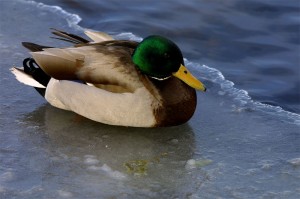 Since 1997 Waterfowler.com has provided interactive tools to duck and goose hunters across the nation to track the migration.  Over the years, Waterfowler.com has continued to grow our audience into a valuable media source for industry advertisers.
Thanks to their ever increasing support, Waterfowler.com can open it's doors to duck and goose hunters across the nation as a completely FREE service.
For our members that have supported us over the years we are not only thankful of your contributions but will continue to provide sponsor level memberships that will hide certain advertising throughout the site.  In addition, the member discount program program will be expanding this year and be the focus of our all new MEMBER RENDEZVOUS travel program — we members will qualify for exclusive discounts with select guides and lodges at WFC gatherings.
Hello folks, and, as always, Welcome to the 5th generation of Waterfowler.com.
LOGIN HELP:  Paid member logins have been imported into the new site,  HOWEVER the new site does not accept spaces in usernames.  If you previously had a space in your login name, just enter it as a single word and use your old password.
LOGIN NOT WORKING?  Click the Forgot Password link and enter your email address to begin the reset process.  If the system does not recognize your email address, just register a new account.  If you were a paid member and have to create a new account, drop us an email to support@waterfowler.com and let us know.  We'll upgrade your new account ASAP.
OLD GUEST ACCOUNTS:  Have not been migrated.  Register a new account today at no charge.
So whats' new in our 5th Generation Website?
1) Hunting reports are free and can now include a picture upload.
2) Social media synergy has been woven throughout the site.  You can share posts, reports and images with all your social media friends, on Facebook, Twitter, Linkedin and many others.
3) RSS FEEDs — subscribe to Waterfowler.com's RRS feed and get updates to email on many of the new features.
4) Site wide comments.  Share your thoughts on photos, articles, news with members on the site and through social media.
5) Forums now support easy posting of images, video and links and integrated tools for friend lists, activity feeds, private and public group creation and a simple USER CONTROL PANEL to monitor activity and your account.
6) An upgraded Member photo gallery that will now host unlimited member photos.
Of course, we are still importing data but realized on the old site that being a digital hoarder and clinging to 15-years of data  only slowed the system.  A plethora of old data will not be imported.   Migration Updates have been imported back to 2002, and at least two years of hunting report archives for most states.  We'll keep you posted on import updates as they occur.
Until then, click around the new sight and settle in.  Post any bug reports on the appropriate thread in the ONLINE LODGE.