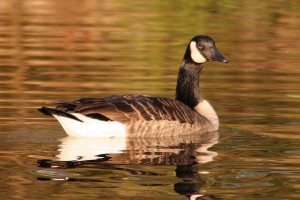 The autumn season is upon us and the 2015 hunting season is underway across our great nation. Resident Canada goose, dove and special teal seasons will provide an abundance of opportunity for early season hunters until the general waterfowl season begins. Let the games begin!
Hello folks, and, as always, welcome to another season of Waterfowler.com.
As we enter our 18th year of migration coverage we'd like to thank our readers for their ongoing participation and visits to our website, migration updates and hunting reports. Of course, the value of our report archives not only offers great off season reading and information, this season the historical value will provide waterfowl hunter with planning tools when the face the El Nino migration of 2015.
According to NOAA, this autumn with will face the strongest El Nino weather patterns that have been recorded. In a typical El Nino weather pattern the jet stream remains more horizontal (along the Canada/U.S. border) and is less subject to the wild dips and curves of clipper systems that fuel the annual waterfowl migration.
In 1989, the last strong El Nino year, the migration was so late and changed that it gave birth to the "short stopping" urban myths of waterfowl hunters dumping truckloads of corn in the north to prevent a migration.
If history repeats itself, and the El Nino is as strong as it is predicted, there are a number of young waterfowl hunters who will be left scratching their heads in December in central tier states, wondering if ducks still exist on the planet.
While El Nino years typically dump untold amounts of rain in the Pacific Flyway, keep the Prairie Pothole Region unseasonably tepid, they do have a positive effect for Atlantic Flyway hunters – as migrating ducks ride the flat jet streams east.
In 1989, east coast waterfowl hunters were treated to untold numbers of prairie waterfowl and teal numbers were off the charts.
Thankfully the doom and gloom of the El Nino has a hitch this year. This year's the El Nino will face off against a warming artic and neither the meteorologists or climate prediction specialists have any idea what's going to happen. While some think that when the exceptionally warmer El Nino meets the warming (but still cooler) artic air, it will be have as it typically does, it's truly anyone guess.
As we await the odd weather results in the months ahead, we encourage our readers to visit the Hunting Report Archives and indulge in a bit of migration history during the El Nino Years.
Until our next report, teal continue to move down the flyway at a typical pace in the Central and Mississippi Flyways – strung out from the Dakotas to Texas – so begin planning your early hunts and welcome to another great season.