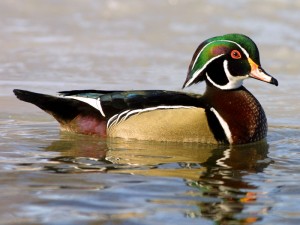 The regular waterfowl season is underway and cooler temperatures are providing excitement and hope for the seasoned waterfowl hunters. The epic flights of teal that arrived along the upper Mississippi Flyway have continued to move south and teal number in Texas have continued to climb as birds scurry down the Central Flyway.
Hello folks, and, as always, welcome to Waterfowler.com.
The early cold fronts that set the fall migration into motion have passed and it appears we will settle into the El Nino migration pattern that we were expecting.
Opening day activity in the northern states will begin with typical teal, wood ducks and local mallards comprising the typical bag.
Canada Geese have begun to arrive in the upper Mississippi Flyway in, Minnesota, Wisconsin, Michigan and Northern Illinois. Hunters should look for actively feeding flocks in harvested soybean bean fields until the harvest is complete and farmers switch to the corn harvest.
In the Pacific Flyway, the first flights of white-fronted geese could be heard in northern portions of the flyway. Duck numbers in the Sacrament Valley are slightly above the last year at this time and hunters are hoping the El Nino weather patterns bring relief from drought stricken areas.
Waterfowler.com reminds our readers that during the early fall months, waterfowl will still be in eclipse phase plumage and species identification can be difficult for new and young hunters. Despite the lack of brilliant colored feathers, bill color and wing patch colors make it easy to identify birds in flight and in the bag.
Make time before the season begins to polish your duck identification skills by reading the "Ducks at a Distance" guide from the US Fish & Wildlife service at:
http://www.fws.gov/uploadedFiles/Ducks%20at%20a%20Distance-OCR.pdf
Until our next report, hunt often and know your ducks!